Great Lakes Inn is located in Algonac, MI. Activities are provided to allow residents to maintain healthy lifestyles by encouraging movement and socializing with their peers. Providing high quality residential services, individualized programs focus on the highest social and psychological growth possible. Residents have the opportunity to achieve their goals through educational, vocational and recreational services.
Our purpose is foster Independence in an Adult Foster Care setting. We work to enable residents to make decisions about their lives. It allows them to feel at home. We can assist with the transition from rehabilitation and to promote life skills associated with living independently.

Being able to chat with other residents becomes an important part of many peoples' lives and Great Lakes Inn offers multiple common spaces indoors to support that need. Our multiple outdoor areas add to this purpose. The benefit of living in an assisted living facility is that making meals can be costly and time consuming process so Great Lakes Inn provides meals for residents.

Staff is awake and available 24 hours a day so if any emergencies occur no matter the time, there will be someone ready to help.
Unique Features
•
Homelike Atmosphere - Unique renovated bed & breakfast, warm & cozy country charm
• Algonac State Park runs behind property
• Rooms are spacious
• Sunlight floods through large windows
Residents
• Male and Female residents are welcomed
• The minimum age for residents is 18 years old
Staffing
•
Doctor on Call
• 24 Hour Awake staff
•

Visiting Nurse
•

Visiting

Psychologist
•

Visiting Social Worker & Counseling Programs
• Visiting Dentist
• Visiting Physical Therapist
• Visiting Occupational Therapist
• Visiting Speech Therapist
•

Homecare Onsite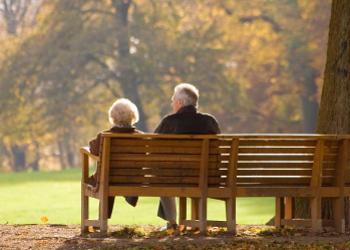 Additional Services
Elder Day Care & Respite Care
Contact us for arrangments & details
Semi-independent Living
Resident Parking Available - Private Rooms available - Counseling & Social Worker available.
Diabetic Care
Our staff can facilitate insulin injections and blood sugar tests.

Memory Care Offered
The memory care area of our facility is secured to protect the safety of residents who wander.

Incontinence Care
Our staff can care for residents with bowel incontinence. Our staff can care for residents with bladder incontinence.

Non Ambulatory Care
Our staff can provide a 1 person assisted transfer for residents who need help transferring, for example, from a bed into a wheelchair.

Other Care
Our staff and facility provides multiple levels of care allowing residents to remain at the community while receiving increasing care.
Disclaimer: The prices, amenities, features and care offered at facilities are all subject to change; therefore information may be out of date. Please note the costs listed are rough estimates; actual costs may vary depending on resident requirements, additional fees for services and care, and availability.